Advertising Your Website with ChessandPoker.com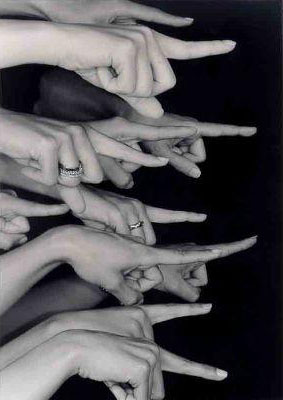 ChessandPoker.com was launched in 2003 and has established itself as one of the premier game strategy sites on the internet. We attract a vibrant audience of game players, averaging 163k unique visitors and 285k page views each month. We offer an attractive promotion package featuring monthly content updates.
Displayed prominently throughout the ChessandPoker.com website, the elegant Headline Box (above) effectively delivers your advertisement to both our core and casual audience. The Headline Box has two available slots, each individually available for purchase. We've creatively named them "Lefty" and "Righty" based on their location. We've placed the Headline Box across the entirety of our site: 3 index pages (site, blog and forum), almost all content pages and even individual blog and forum posts!
To enhance our advertising benefits, we also provide the option for advertisers to provide new content to be displayed in their Headline Box slot ONCE PER CALENDAR MONTH. So not only does your content stay fresh, but you'll be able to refocus your message if needed as your advertising term progresses. Instead of remaining static, advertisements on ChessandPoker.com allow you to take advantage of any new and exciting avenues you decide to explore.
DURATION
Monthly, Quarterly and Yearly terms are available.
Note: The Advertisement duration is to be paid in full prior to placement of advertisement(s).
PRICING
Accepting Bids Now. Minimum bid is $149.99/mo per slot.
Note: Ads which are strongly relevant and/or offer significant value to our audience GREATLY preferred.
AVAILABILITY
1. LEFTY (AVAILABLE)
2. RIGHTY (AVAILABLE)
More options potentially available in the future.
ADDITIONAL VALUE!
Advertisers also have the option of providing their RSS feed information, which may be featured in a dedicated section in our forums with a max of 3 updates per day. They may also request periodic reviews of their products to be posted on our blog. Inquire about these opportunities in your initial requests. These additions incur NO EXTRA COST and are provided as a complimentary service to our advertising clientele.
Submit Your Advertising Request
Submitting an Advertising request constitutes full agreement to be bound by all provisions of our Advertising Terms and Conditions. To initiate the advertising process, please contact us in the following manner:
"I, the Advertiser, comply with and agree to the ChessandPoker.com Advertising Terms and Conditions in their entirety and signify this by submitting an advertising request to agreetoterms@chessandpoker.com for review."
Thank you for your interest in the Chess and Poker Dot Com website!
Copyright © 2003 James Yates All Rights Reserved. Chess and Poker Dot Com is dedicated to understanding the logic behind strategy games. Please review our Terms of Use page for information concerning the use of this website.